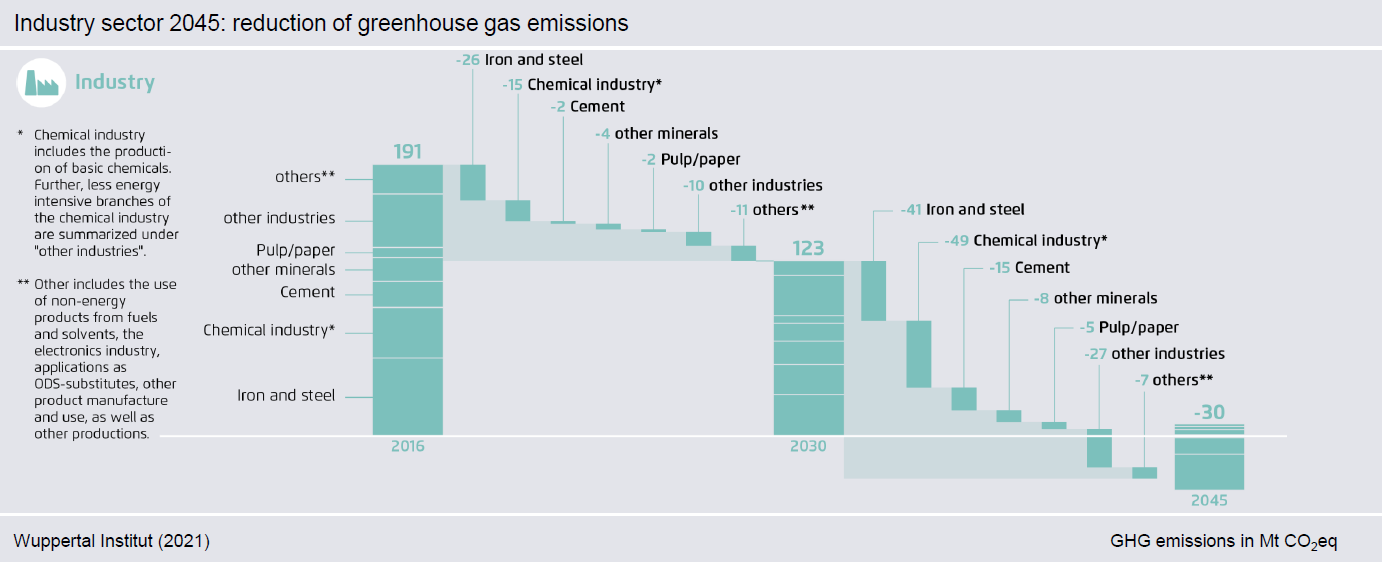 Prognos, Öko-Institut, Wuppertal Institut (2021): Towards a Climate-Neutral Germany by 2045. Study conducted for Stiftung Klimaneutralität, Agora Energiewende and Agora Verkehrswende.
Industry is the second largest emitter of greenhouse gases
With a share of 22 percent, industry is the sector with the second-highest greenhouse gas emissions after the energy industry. After emissions fell in the 1990s, for example due to the collapse of East German industries, efficiency gains and the increased electrification of production processes, this trend has hardly been able to continue over the past 20 years. The relatively strong economic growth has offset further reductions through efficiency and the use of low-carbon fuels.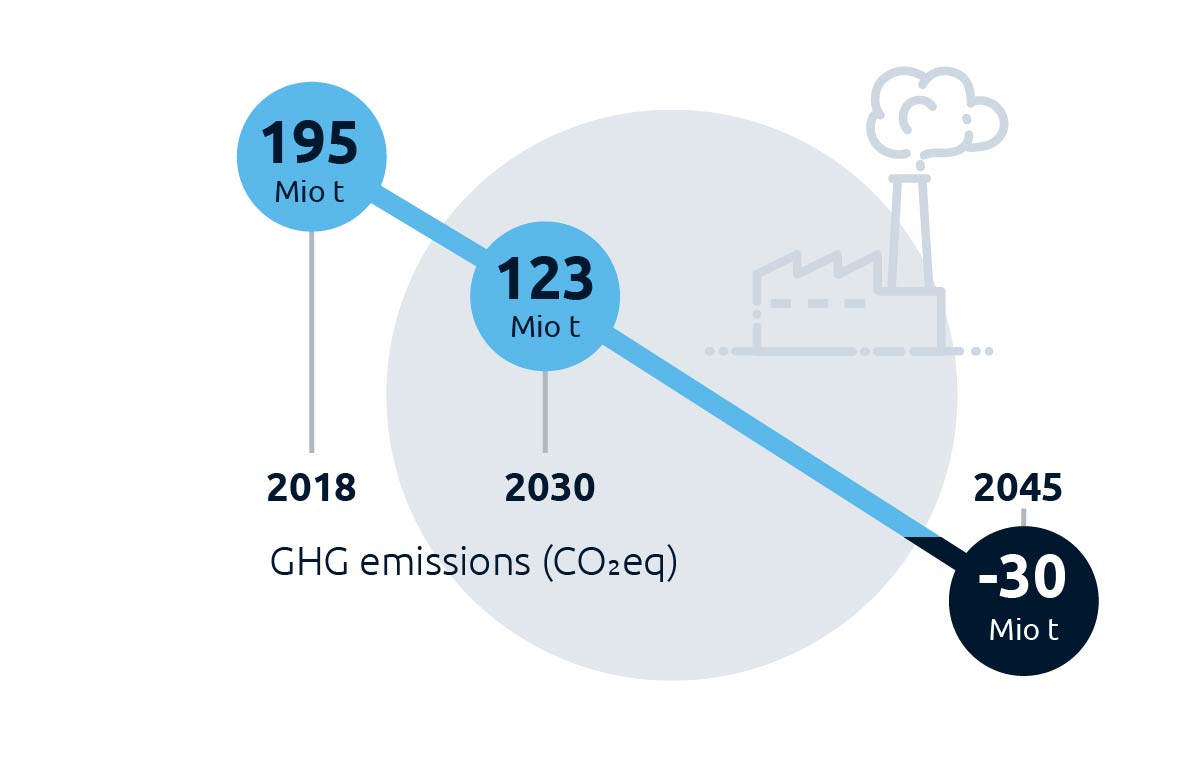 Basic materials industries face a special challenge
The basic materials industries account for 70 percent of industrial greenhouse gas emissions (steel, basic chemicals, cement, lime, non-ferrous metals, glass, foundries, and pulp, paper and cardboard). For them, a transition to climate neutrality represents a particular challenge. This is because the conversion of raw materials requires high-temperature processes that are very energy-intensive and currently involve the combustion of coal, oil and natural gas. Added to this are process-related emissions that cannot be avoided with conventional technologies.
Climate neutrality is achieved through efficiency, the use of hydrogen, recycling and CCS
The introduction of new processes in the basic materials industries is crucial for achieving the climate targets in industry. This includes efficiency measures, an extensive switch to renewable energy sources (electricity, hydrogen, biogenic energy sources), innovative production routes such as the production of pig iron in direct reduction plants and chemical recycling, as well as the use of CO2 capture and storage (CCS).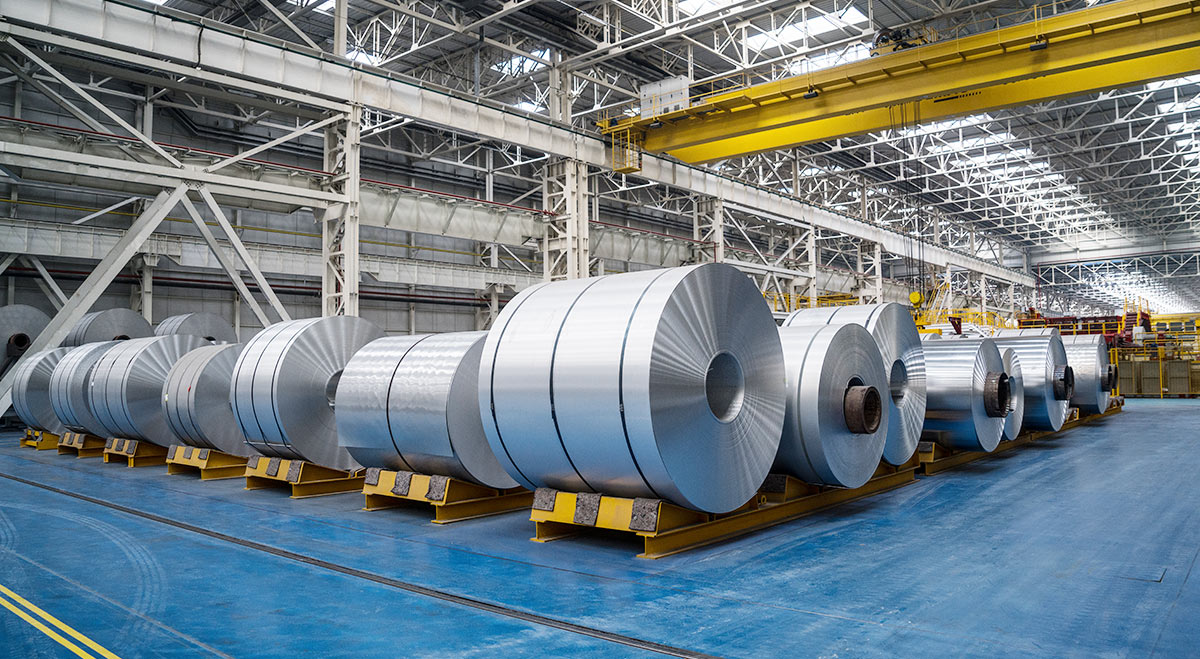 Seizing the opportunity of reinvestment cycles
A forward-looking climate policy will avoid stranded assets. Therefore, framework conditions for a transition to climate-neutral technologies and processes must be created in a timely manner. By acting early, Germany will remain an important location for steel, basic chemicals and cement. The steel industry can become a pioneer in this transformation. Here, old blast furnaces using coal can be replaced by direct reduction plants fueled mainly by hydrogen and smaller proportions of natural gas.