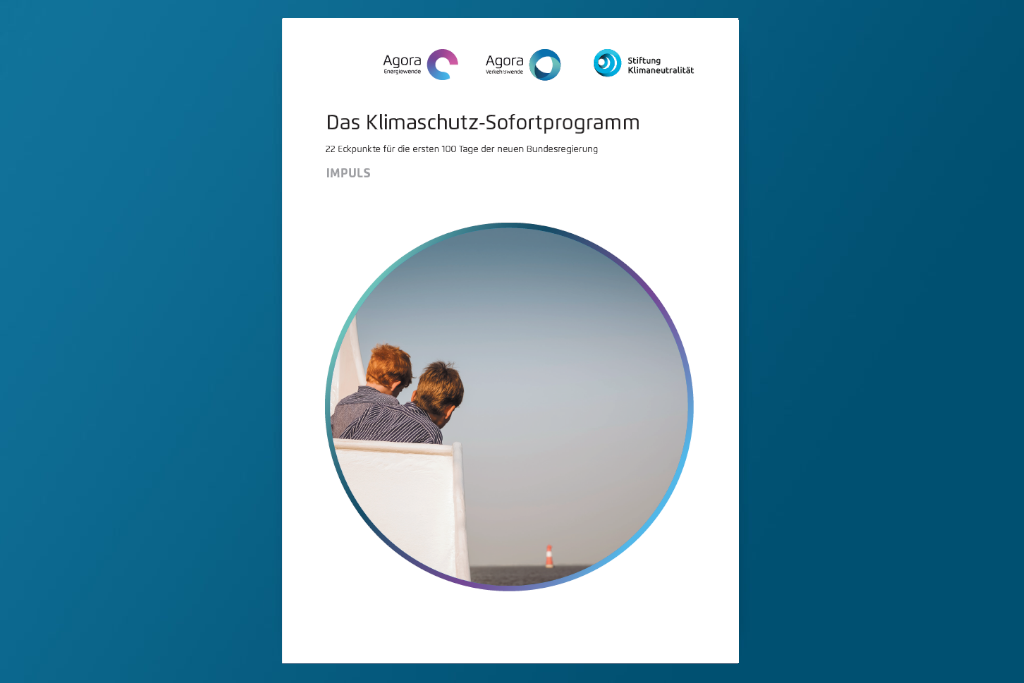 Agora Energiewende, Agora Verkehrswende, Stiftung Klimaneutralität (2021): The climate action program. 22 key points for the first 100 days of the new German government. (in German only)
Germany needs a comprehensive climate action emergency program
Germany must triple its climate action efforts compared to the status quo. This is the only way to achieve the targets agreed in the new Climate Protection Act of at least 65 percent greenhouse gas emissions reduction by 2030 and climate neutrality by 2045.
The incoming German government must implement a comprehensive climate action emergency program in its first 100 days, otherwise the annual climate targets will be regularly missed and climate neutrality in 2045 will be out of reach.
Climate Neutrality Foundation, together with Agora Energiewende and Agora Verkehrswende, has developed proposals for an immediate climate protection program. It identifies 22 measures that are prepared so that the new government can launch them in the first 100 days (in German only).
22 measures that can be implemented quickly in the key sectors
The 22 key measures address the five crucial sectors relevant to climate protection – electricity, transport, industry, buildings and agriculture – as well as overarching proposals on the legal framework, budget and other financial issues. The proposals are designed to be approved by the Cabinet in the first 100 days and to take effect before the end of summer 2022.
The proposed key points of this action program build on the 50 policy recommendations for the 20th legislative period published by the Climate Neutrality Foundation, Agora Energiewende and Agora Verkehrswende in June 2021.